Hjortø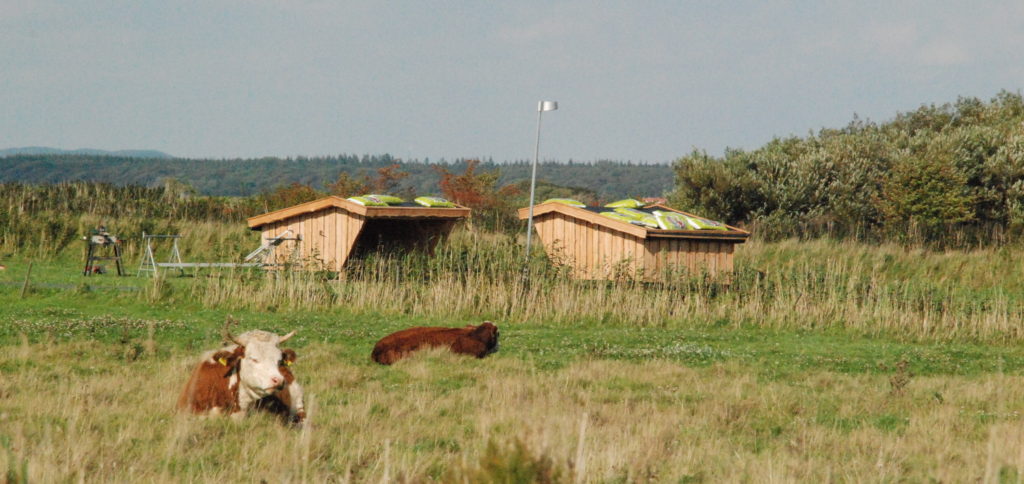 Hjortø is one of the smallest inhabited islands in Denmark. It is a true island. The surrounding water is visible from almost every spot on the island. There are only five residents,
but luckily there is also a number of holiday cottages on this beautiful island.
Two completely new shelters were build in 2017 and are now waiting for you to
come and experience being close to nature. There are two shelters and they are
placed close to the harbour where you'll find bathing facilities, toilets, and fresh
water. On top af that, there is a small museum where you in summer can buy an
ice-cream.
Apart from that, there are no shops nor other possibilities for buying food on the
island so you need to bring with you whatever you need.
Number of shelters: 2
The shelters accomodate in total: 8
Drinking water: Yes, at the nearby harbour
Toilet: Yes, same place
Place for a campfire: Yes. Firewood is available on site or at the Kappel beach on the other side of the island.
Distance to the harbour: 75 m.
Shower: There is cold and hot water at the bathing facilities on the harbour.
Dog: Only on a leash.