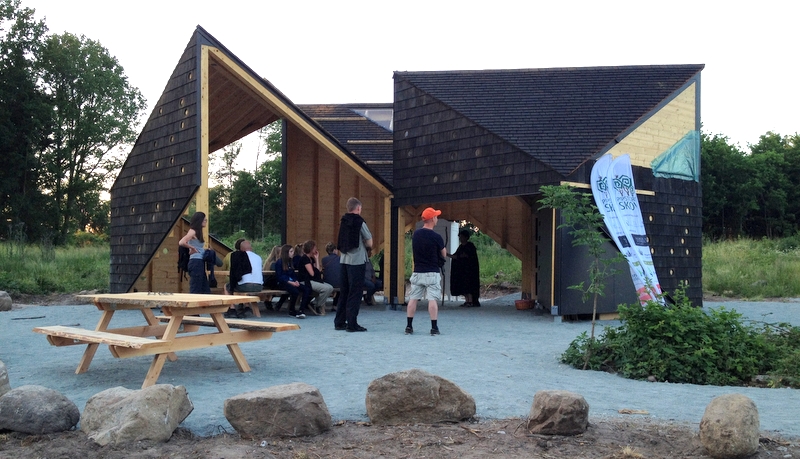 Spend the night on a platform in a shelter
This is definitely not a normal shelter, but a platform above a storage room where two people can spend the night. There are no railings around the platform; the steps up to it are vertical, and you have to haul yourself over the ledge using a rope so you need to be fairly fit.
There are tables and benches inside and outside and a campfire place.
The shelter is mainly used in conjunction with other activities, so there may be other people using it until darkness falls.
Please show respect and consideration for other visitors and people living near the woods.
The accommodation charge is used to maintain the woods for the benefit of users.
Sleeps: 2
Drinking water: Yes. At Lucienhøj car park, approx. 300 m
Toilet: Yes. Dry toilet at Lucienhøj car park, approx. 300 m
Camping: No
Campfire: Yes
Firewood: It is not permitted to collect firewood in the woods. Contact the project manager if you need to buy firewood on site but cannot pay with MobilePay using a Danish payment card. Contact info: alras@fmk.dk
Dogs: Yes – if kept on a leash
Map of the area: Click here