Alpegården shelter site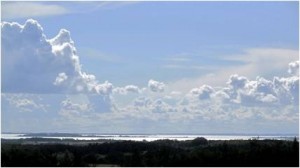 Come a little closer to the sky and each other!
Follow the Archipelago Trail up through Hvidkilde woods and you will be overwhelmed by the view and lights on Egebjerg Bakker. Alpegården shelter site is nicely located in our elder flower plantation and with the sky above the archipelago as panorama, there is no doubt that this is by far the best place with a view in South Funen! Distance: 200 m to the Archipelago Trail in Egebjerg Hills, 500 m to the Egebjerg Mill, 3 km to trains/buses, 4 km to shopping, 12 km to Sendborg. The place is particularly suitable for small groups, courses or companies looking for a primitive, one-of-a-kind outdoor experience.
Number of shelters: 2
Number of sleeping places in total: 10
Drinking water: Yes. Can be obtained from the site owner.
WC: Yes. Bring along toilet paper.
Place for a bonfire: Yes. It is possible to purchase firewood from the site owner.
The Archipelago trail: 150 m.
You can book your stay with the site owner. Click on the booking link at the top of the page for relevant information.