Klintholm Shelters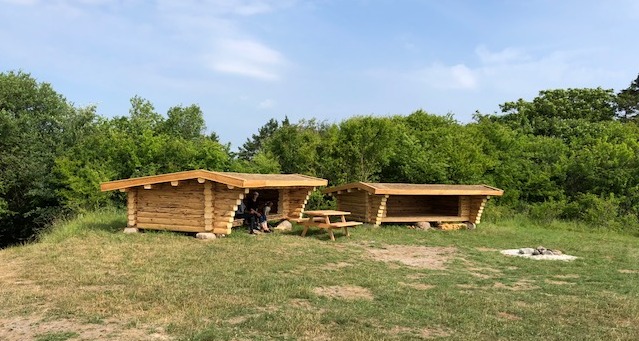 Klintholm shelters
If you want to wake up to the best view imaginable – this is the place to do it!!!
The site is next to the beach, on high ground and with magnificent views over the water, excellent sea trout fishing ,and easy access for arriving in kayak or on bicycle.
Next to the shelters is a designated Natura 2000 area with a wide array of fascinating wildlife and flora, e.g. firebellied toad, great crested newt, and western marsh orchid, and the entire area also presents visitors with a very fine geosite.
If you arrive by car, please park next to Stenagergaard and walk down the small road/path to the shelters.
Dogs are welcome, but please keep them on leash at all times.
The Galloway cattle are very friendly so don't be afraid to explore the area around the shelters.
Enjoy your stay in these lovely surroundings !
NB: Absolutely no tenting and please respect the booking system  (www. Bookenshelter.dk)