Langemarken

Beautiful campsite with a shelter accomodating 8 persons. It is ideal for hikers as Øhavstien (Archipelago Trail) is only 200 m from the site.
Kayakers can choose to leave their kayaks at the beach or carry them up to the site.
For cyclists, we are situated on the Baltic Route right between Faaborg and Svendborg.
The camp is divided into two parts. One part is in our delightful garden and the one with the shelter next to pastures. Whatever you need – there's always somewhere on site where you can find sun, shade, or shelter from the wind.
Here are two fireplaces equipped with adjustable grills, drinking water and separate toilet. At the beach are swimming facilities.
Number of shelters:  1
Sleeps: 8
Drinking water: Yes
Toilet: Yes, multtoilet.
Camp fire: Yes. Firewood can be purchased
Distance to beach: 200 m.
Tenting allowed: 30 DKK per person. Teltning tilladt (30 kroner/person) – arranged with and paid on site to owner.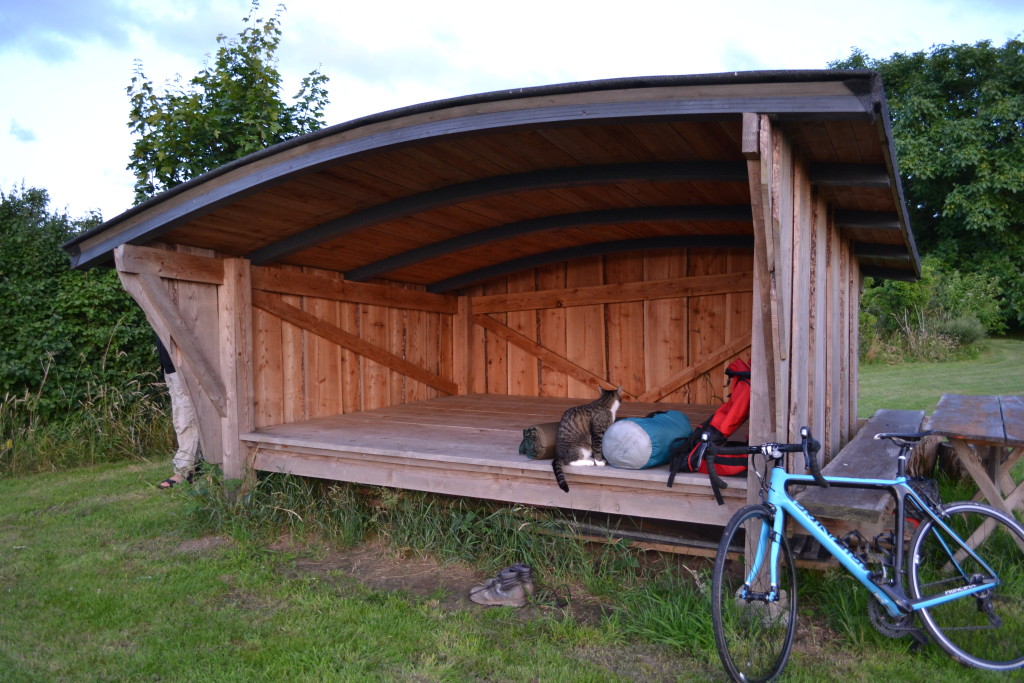 Select the dates you wish to book accommodation for. Note that the dates must be consecutive.
Available
Unavailable


Please wait while the calendar is loading...