Experience an authentic fishing environment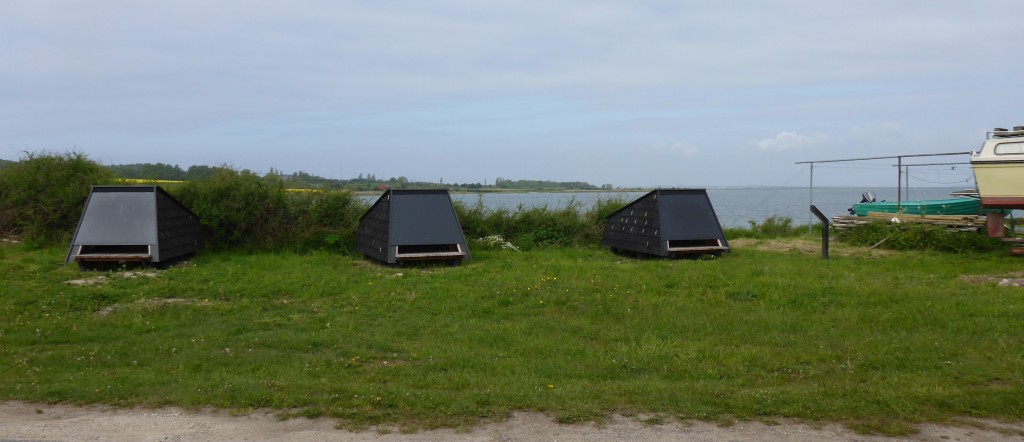 The small Stenbidder shelters at Ristinge Harbour are situated in the middle of a very authentic and live fishing environment. There is always something going on at this small harbour and if you ask nicely, you can probably buy some freshly caught fish from the local fishermen. From the shelters at Ristinge Harbour you can find many nice trips to choose from, for example, to Ristinge Kint or the splendid Ristinge bathing beach. This area is also the home of many exciting birds and you can often see white-tailed eagles. Bicycles to rent and a small selection of everyday essential commodities can be found in the minishop (800 m) or at the campsite (1,500 m).
Number of shelters: 3 (see the description in the tab on the left)
Sleeping places: 6 (two persons per shelter)
Drinking water: Yes, in the harbour building.
WC: Yes, in the harbour building.
Place for a campfire: Yes
Purchasing firewood: Yes, see the instructions on the harbour building.
Distance to the sea: 10 m
The Ristinge Harbour shelters cannot be booked in advance. They are used according to the "first-come first-served" principle. It costs DKK 30 per person per night. Put the money in an envelope and place it in the letter box of the harbour building (the same place as for the harbour dues).