Skarø – First-class outdoor life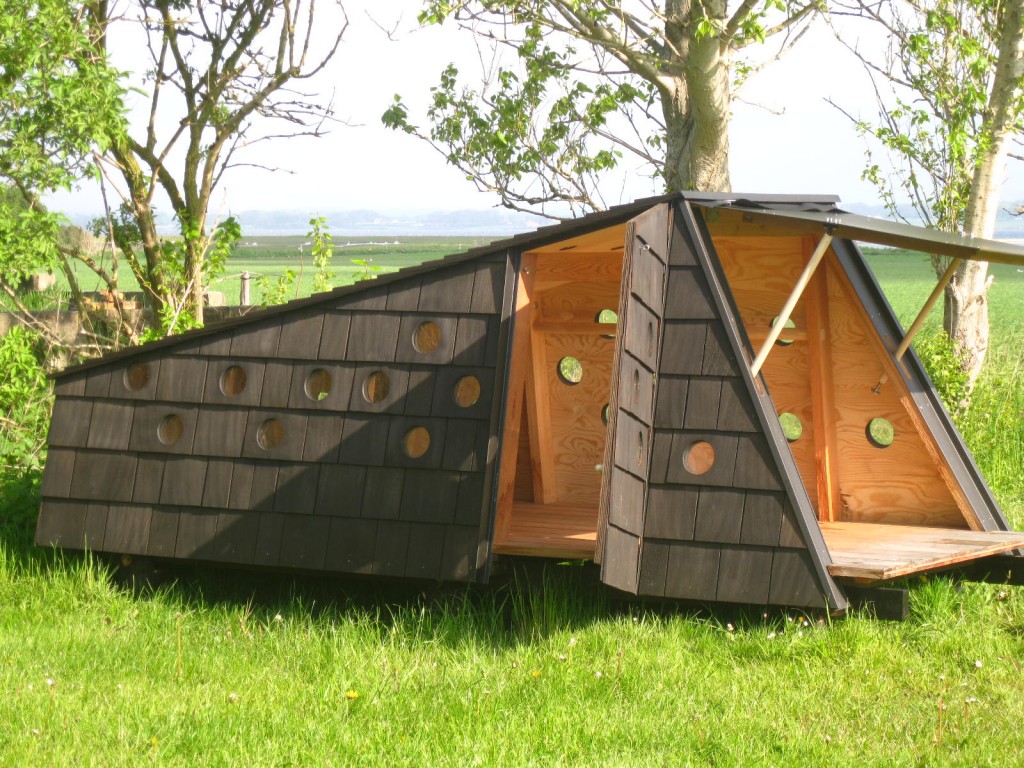 The Shelter is part of the camp site on Skarø. The place is 300 m from the beach and harbour and has lovely views over Skarø reef and the ships in the harbour. On the ground there is a toilet wagon and an outdoor free shower.
There are also shower and laundry facilities in the harbour service building about 300 m from camp site.
There is a very large bonfire place with an adjustable grill.
There is a large common room with kitchen, fridge, stove, oven and woodburning stove as well as tables / benches. This room is part of Cafe SummerSild and can be used when no events are planned in Café SommerSild. Please check out their website.
It costs 50 DKK per person to use the large inside common room. Please place the money in the post box at the toilet wagon or pay via MobilePay.
There are two kayaks and a trolley for free use.
Bicycles, kayaks and a double kayak can be hired
Number of shelters: 4 (please see the description)
Sleep in total: 8
Camping: Yes. Large groups are kindly requested to make a reservation in advance
Drinking water: Yes
Toilet: Yes
Bonfire place: Yes – Free firewood collection – or buy oven-dried wood in the yard.
Dog are allowed
Tenting: Yes – The price is DKK 75 per person / day. No charge for children under the age of 3. Please place money in post box at the toilet wagon or pay via MobilePay.
Distance to harbour: 300 m. Trolleys are available for transporting the kayaks.
Shelters facitilites are open from April 1st to October 31st. If you book outside this period, there is still access to toilet and water in the harbour facilities 300 meters from the site.
You can find more about the activities on Skarø and the camp site at www.sommersild.dk –  click here