Skovgårdsvej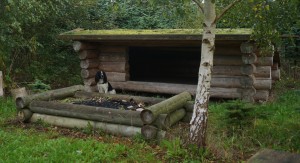 A classic shelter, exactly how shelters looked when Dad was young
This lovely shelter is situated less than 1 km from the Archipelago Trail, but you will not regret making the small detour. Thomas welcomes his visitors to Skovlyst where he himself has built this wonderful shelter. It's placed in a small secluded woody area in a spot between spruce and birches and it'll give you the pleasant feeling of suddenly finding yourself in an idyllic Swedish forest.
Sleeps: 6
Distance to toilet: There is no toilet at this shelter site.
Water: Access to drinking water on site
Firewood: Can be purchased
Distance to sea: Approx. 800 metres
Select the dates you wish to book accommodation for. Note that the dates must be consecutive.
Available
Unavailable


Please wait while the calendar is loading...