Shelters close to Ærø's southernmost point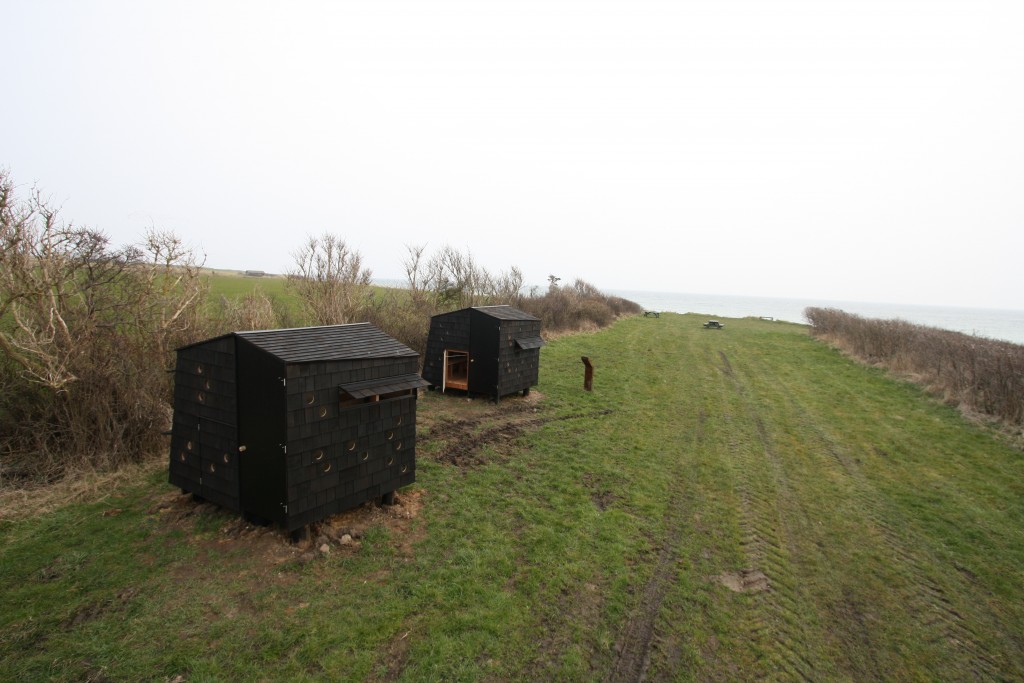 This lovely shelter site is situated in a large public area which also houses a slipway for local anglers. Hedges offer protection from the wind which can be quite strong. The water is delightfully fresh, but the beach is rather rocky. If you walk along the beach towards the east, you can see the remains of St. Albert – a Viking Age fortress. The six windmills in the fields behind the shelter site together produce more electricity than what is needed on the entire island. In Dunkær (2.5 km) you'll find a butcher's and a pub and you can catch the free bus to the towns of Marstal, Ærøskøbing, and Søby.
Number of shelters: 2 (see the descriptions of the shelters in the tab on the left)
Sleep in total: 9
Drinking water:  You better start with lacing up your hiking shoes because access to drinking water is at Sønderkystvej 10,  about 2.4 km from the shelter, on the road towards Dunkær. Here the municipality of Ærø has placed a water tap.
Distance to WC: There is a primitive toilet near this shelter site. Bring your own toilet paper.
Place for a campfire: Yes.
Distance to the sea: 30 m.
You can only spend 1-2 nights at a time in these shelters which are solely reserved for visitors who reach the shelters rowing, kayaking, walking, or cycling, but not using motorised transport. The site is owned and managed by the municipality of Ærø.
It's free to use this shelters, but there is a tiny booking fee. Select a shelter in the menu on the left and you'll be taken to the booking section.