The best beach for swimming on Drejø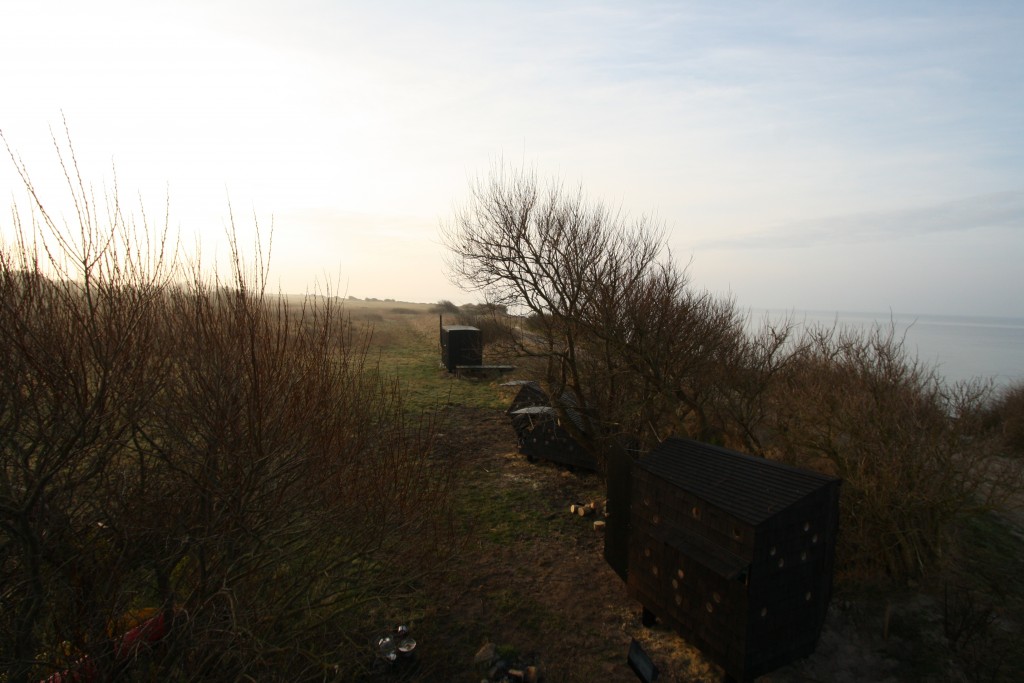 This fantastic shelter is on the south side of the beautiful island of Drejø. The water and the beach here are the best on the island and the view to Ærø is simply magnificent. That is why many of the islanders also choose to swim here, even in winter. In summer, they put out a bathing jetty. You can enjoy the lovely landscape here or take an unforgettable tour around the island. Drejø by and Gammelhavn are definitely worth a visit. In the village, there are a supermarket, an inn and Gammel Elmegaard Museum. If you come to the island by ferry, you can walk along the water all the way to the shelter taking the path along the dike. You can also put up a tent on the site. No prior reservations are necessary  for this. Overnight stays in a tent are paid on site. The place is owned and managed by Jonas Jespersen who lives on Drejø.
Number of shelters: 3 (see the description in the tab on the left)
Shelters sleep: a total of 8
Campsite: Yes, cannot be booked in advance. Overnight camping costs DKK 30 per person per night and is paid on site into a box for this purpose. Or you can pay whith MobilePay to

20232526.

Drinking water: Must be obtained from Drejø by (approx. 500 m) or from one of the two harbours.

WC: Yes. Bring along toilet paper.
Place for a campfire: Yes. Firewood can be bought on the campesite, otherwise call the telephonenumber 20232526
Distance to the sea: 15 m
Contact information, site owner: jocojes@gmail.c. Tel. +45 20 23 25 26
If you haven't made a reservation and the shelters are unoccupied, it's ok for you to use them. In this case, please pay the fee into the aforementioned box on site.