Hacienda Helnæsbugten Sheltersite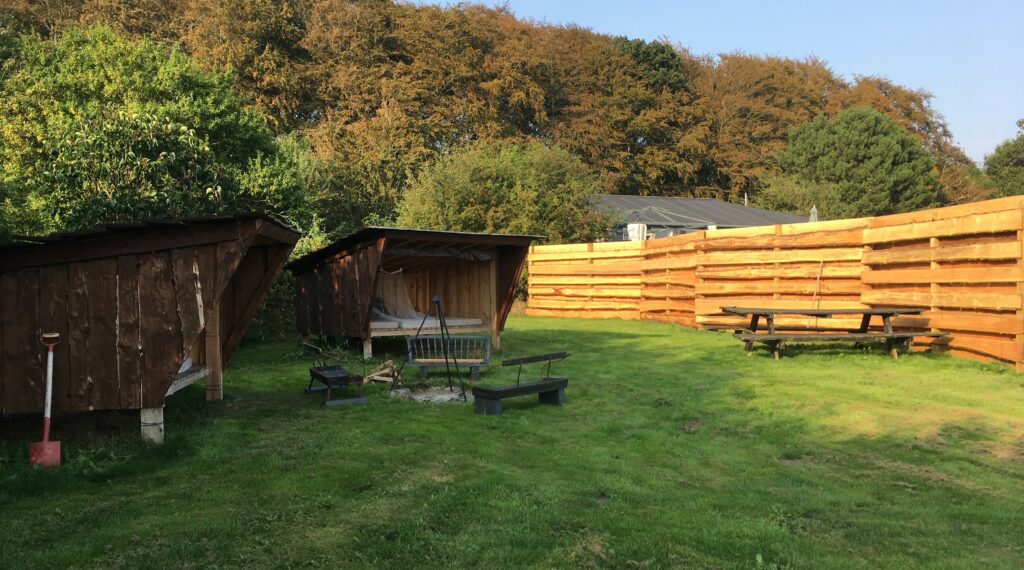 This shelter site is unlike most other sites because you can only book the entire site as a package at an overall price no matter how many you are. But for that you'll have a visit which is an absolute treat.
This site appeals to families with small children and small groups who'd like to stay in a shelter, but would still prefer a certain level of comfort. Sleeping outdoors in a shelter is a great way to spend time together, but not all families or small groups have the necessary equipment needed to make this a fun experience.
In Hacienda Helnæsbugten Shelter site you'll find everything needed for your stay to be a success.
The site is about 100 meters from the popular hiking trail / footpath Lillebæltstien, which winds past beautiful landscapes, beaches, open fields, forests, several estates, village environment and even a vineyard.
The site is 1 km from the cyclist route Bike Island Fyn. If you need tools to repair your bike, these can be borrowed from site owner.
The site is ideal for kayaking in the Helnæs Bay. There's a slipway 300 meters from the site and 2 kayak trolleys are available.
The site is ideal for fishing for sea trout around the Helnæs area.
The site is also ideal for kite surfers who take off from the cliffs close to the causeway.
The shelter site consists of 2 shelters, camp fire site with benches, tables, shower, and toilet.
When you book this site, it's all yours.
Included in the price is a large shelter kit with everything needed for cooking on the camp fire and having lots of fun together. The only things you need to bring are food, sleeping bag, towel, and toothbrush.
The shelter site is on private land close to, but at the same time sheltered from my private summer cabin. I may or may not be staying in the cabin while you're here.
The site sits in a very scenic location on the edge of a wood with lovely views over and a lane leading down to Helnæs Bay.
Number of shelters: 2
Sleep in total: 6
Drinking water: There's a tap outside and hot/cold water in the shower room.
Toilet: The site comes with its own quality shower and toilet 25 meter from the shelters. Toilet paper, soap, and shampoo are all included.
Camp fire: Fixed camp fire site including fire disc and grill.
Fire wood: Available at no extra cost
Distance to beach: 200 m.
Parking: 25 meters from site
Dogs: Yes please, but it must be on a leash throughout the stay
Horses: No
Tenting: No
Mosquito nets can be hired: 50 DKK per person for the entire stay. Ordered and paid for when booking the shelters.
A large covered outdoor kitchen can be used in the event of rain.
I personally welcome all guests, hand out shelter kits, and will be more than happy to share my ideas for getting the most out of your stay on Helnæs.
You can find more about the site here:
https://www.facebook.com/haciendahelnaesbugten/
https://www.instagram.com/hacienda_helnaesbugten/
I'm looking forward to seeing you
Tom Petersen
Mail: tomtope@gmail.com 
Tlf: +4524527035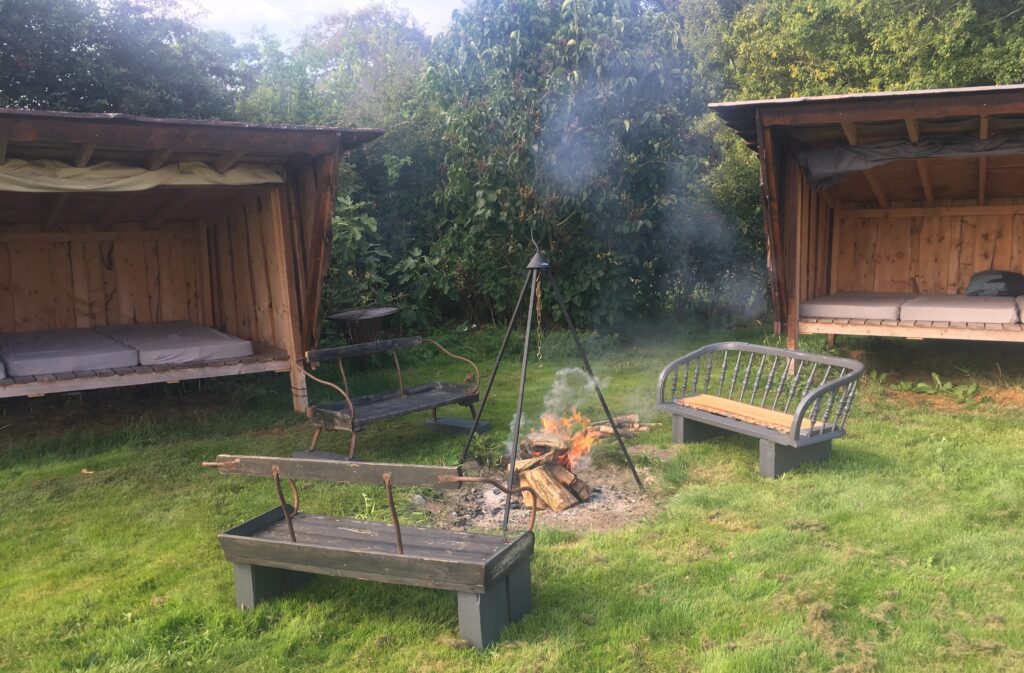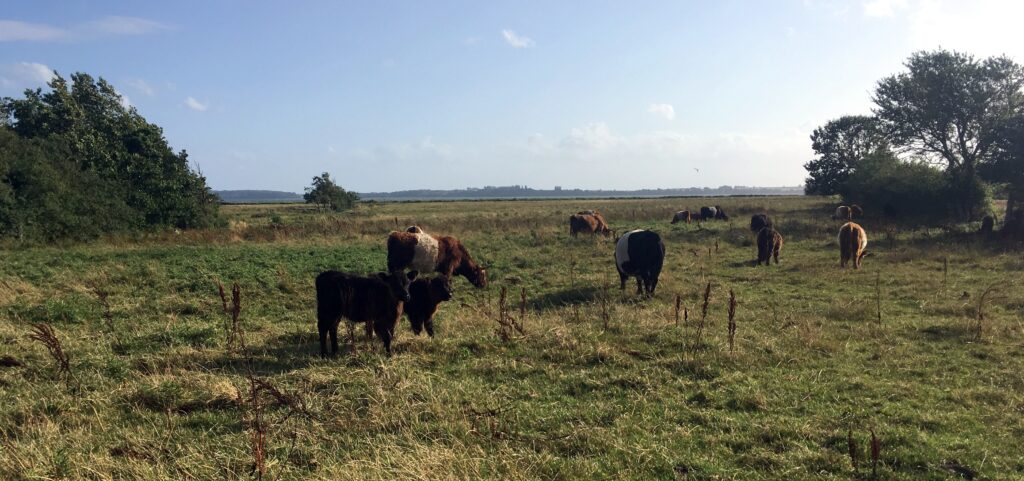 NB! Please note that the price given is for the entire site and not as it states below for each person. You won't be joined by others and there's room for 6 people.