Tullebølle Leisure park.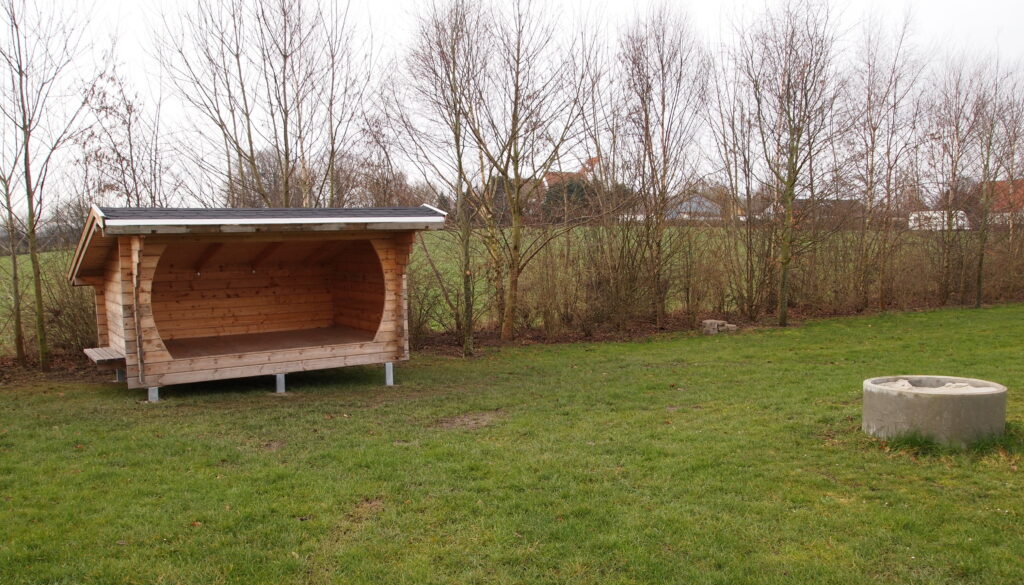 Tullebølle Leisure Park is a jointly owned park in Tullebølle, a small village home to ca. 500 families and situated approximately 6 km north of Rudkøbing. The park is also close to a number of beautiful sandy beaches which are ca. 3 km away no matter which side of the island you prefer. Go east and you will find Stengade beach and forest where the world famous Oehlenschläger wrote his poems. Løkkeby beach is also a very fine beach on the eastside.
Go west, and you can visit Snage beach or Pæregård beach, which are very child friendly. We can also recommend Åsø beach on the western side of the island. Such a large selection of fine beaches nearby means that no matter the direction of the wind, you will always be able to find a beach which offers shelter from the wind.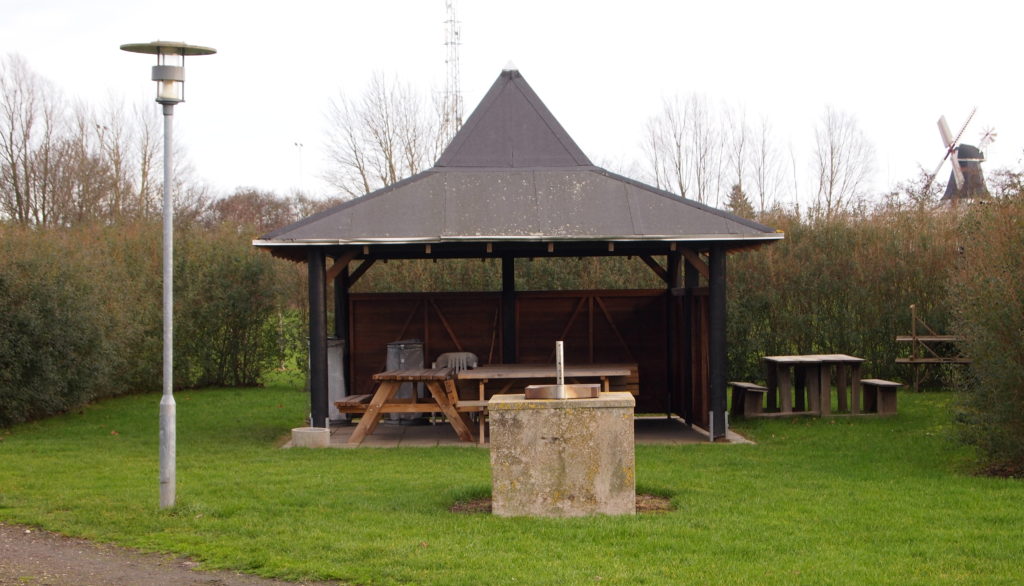 Tullebølle has a beautiful classic Middle Age church and an extremely well maintained Dutch-type windmill, maybe the finest of its kind in Denmark. The windmill can only be visited once a year on "Møllernes dag" since it is the home of a private family.
Close to the park there is a convenience store "Brugsen" and an excellent Bakery. You might find it convenient that the Bakery sells coffee and bread rolls to go.
If you follow the footpath round the coast of Langeland, you will pass through the park which makes these shelters in rural surroundings a natural choice for an overnight stay.
In the park there is a toilet, fresh drinking water, tables, benches, and a grill. There is a great  playground for kids and a viewpoint from which you can see the coast. You can also have fun playing Petanque.
It is allowed to bring dogs to the park, but they must always be kept on a leash.
Number of shelters: 2
Sleep in total: 11
Driniking water: Yes.
Toilet: Yes. Disabled WC open all year.
Fire site: Yes.
Firewood: Can be obtained in the store Dagli´Brugsen or you can bring your own.
Tenting: Large groups can obtain a permit by contacting the Leisure Park Group.
Dogs: Yes, but must be kept on a leash at all times.
We look forward to seeing you
Best regards
Tullebølle Leisure Park