Enough space for a whole school class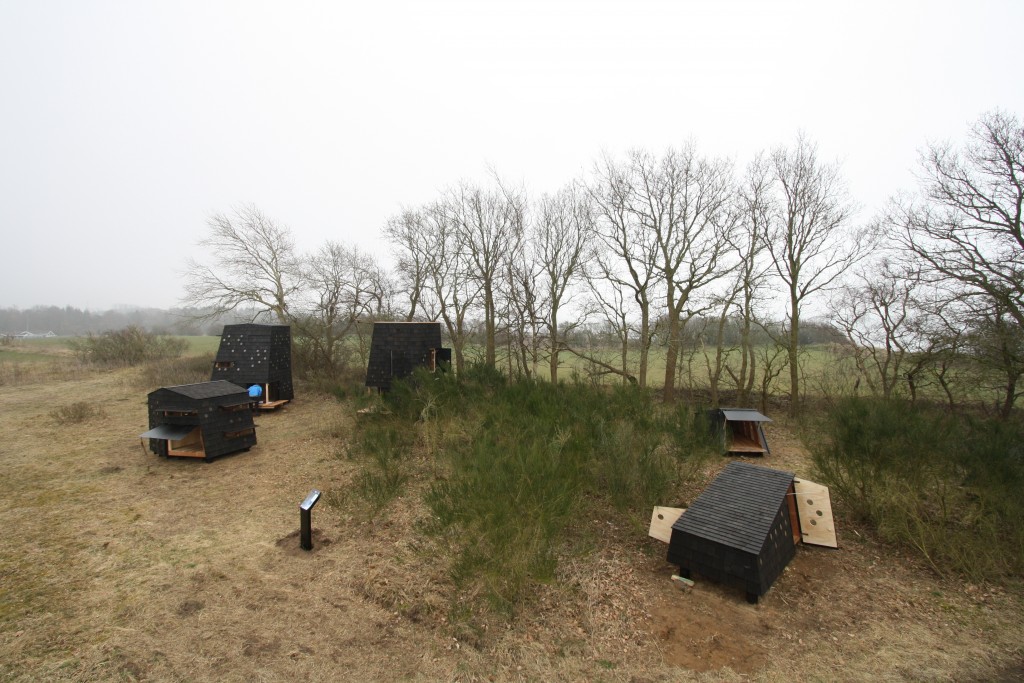 There are seven shelters to spend the night in, a WC building and a wood-burning sauna on this site. One of the tall Havtaske shelters is equipped with a bird watching platform at the top. You can see the different shelters in the menu on the left.
Water is available down the stairs with built-in seats. You will find a place to go  bathing and an open air bridge on the coast. This site is managed by Faaborg-Midtfyn Municipality and Trente Mølle Naturskole. Show consideration for other visitors on the site. It is quite possible to have several smaller groups staying in the shelter at the same time. The entire site can be booked, for example, for school camps. Please contact Trente Mølle Naturskole.
Number of shelters: 7 shelters + one sauna shelter
Number of sleeping places in total: 33-37
WC: Yes, there is a small WC building on the site, but it will be safe to use once we have installed a combination lock. Until then, please use the public toilet, which is about 300 metres away.
Water: Yes, the same as above applies
Dog: Allowed, but it shall be on a leash the entire time. Remember to pick up "litter".
Place for a campfire: Yes, firewood in bags can be purchased on the site. Price per bag DKK 35. At the moment you have to pay cash on the site or use MobilePay.
Parking: There is a parking lot at the site.
Distance to the sea: 20-50 metres