Skånemosen – Haastrup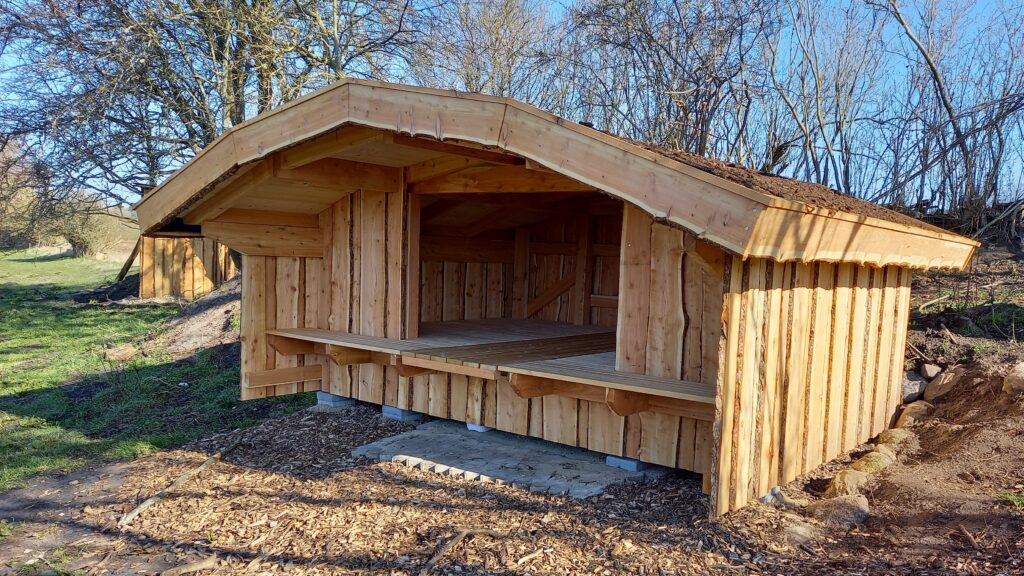 A really fine shelter with an integrated table in the middle of an area of natural beauty
In Skånemosen in Haastrup you now have the opportunity for an overnight stay in the middle of the countryside right among cows, orchids and butterflies.
To reach the place you have to go through land where cows are grazing.
The site itself is fenced, enclosing a shelter, a cabin for packed lunches ( to be established in 2021 ) a multi toilet and two campfire places.
The shelter has seating in the front of it from which you can enjoy both the fire and the view. If you haven't covered the entire floor with camping mats and sleeping bags you can set up a table inside the shelter and also sit there in dry weather.
Number of shelters: 1
Total number of sleeping places in the shelter: 6(7)
Campsite: No – tent is not allowed
Drinking water: No – Bring your own, or buy at "Min Købmand" (grocery store), Bygaden 11. About 1 km from the square.
Toilet: Yes there is a Mull Toilet on the square. Bring your own toilet paper and hand sanitizer.
Place for a Campfire: 2 places. 1 with grill grate at the packed lunch. 1 without grill grate right in front of the house.
Firewood (is a matter of trust): there is usually something behind the cabin. Pay DKK 30. For firewood per. accommodation on mobile payment: 51913900.
Dog: If kept on a leash.
Parking: You can park at Stranges Plads, 11 Bygade, opposite the grocery shop and walk the last bit of approximately a kilometre or you can park in the enclosure by the shelter, which is only permitted if you have pre-booked the shelter or the packed lunch cabin. Remember to close all the gates and doors after you. Park the car behind the packed lunch cabin so that it doesn't disturb other visitors' enjoyment of the area.A path goes past this stopping off place that leads people all the way through Skånemosen with its grazing cows, wild orchids and the many different butterflies. In addition, in May you are able to hear the nightingale sing.  You can download maps showing parking spaces and the road to the shelter here
There could be people in the packed lunch cabin at the same timhttp://here.e you are in the shelter.
If you are walking the Archipelago Trail, the shelter site lies just 2.5 kilometres away. So the place provides a fine opportunity for an overnight stop.
Remember to take all your rubbish away with you and if you have one, to keep your dog on the lead.
The site and the pathways have been developed in collaboration with volunteer landowners which is why it's important to treat the site.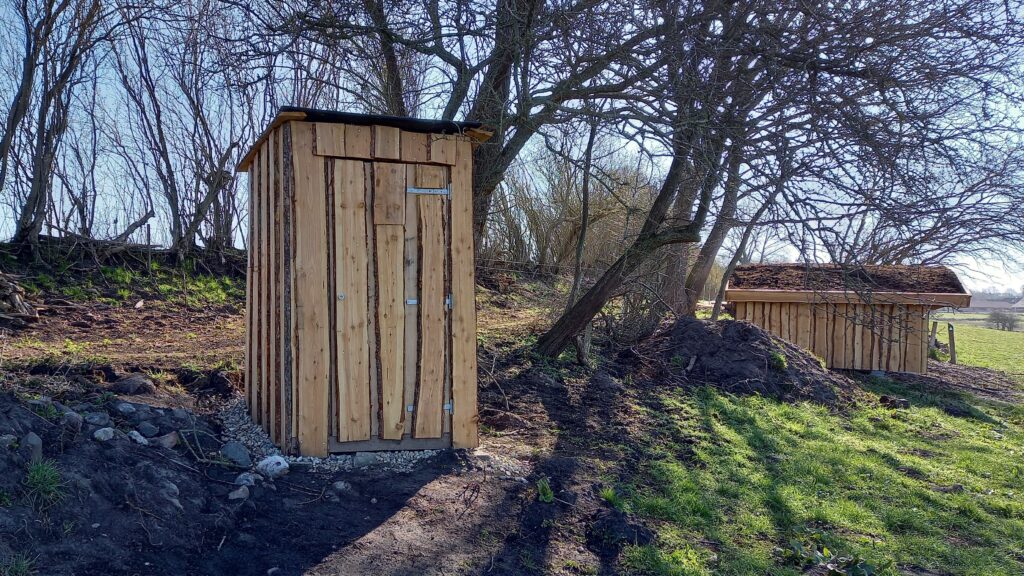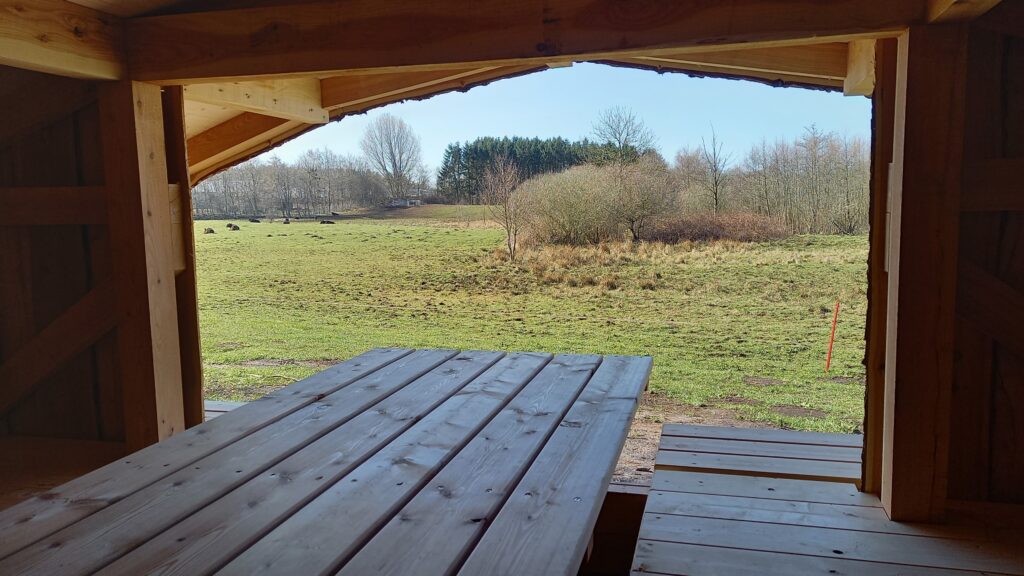 Select the dates you wish to book accommodation for. Note that the dates must be consecutive.
Available
Unavailable


Please wait while the calendar is loading...