Please note: Toilet, kitchen, laundry and shower facilities are only open from 1st April to 1st November each year. Outside the tourist season you can use the nearby toilet at the nearby harbour, which is publicly available, and located about 1 km from the marina. To use the marina's facilities you need to pay 60 DKK for the access card; if you don't use laundry or shower facilities, then you'll get all your money back when you return the card. Using the toilet, grill site and kitchen is entirely free-of-charge, the card is just used for access.
Access card
You must pay 60 DKK for an access card to use the marina's facilities. 40 of the 60 DKK make up the deposit, while the remaining 20 DKK are at your disposal. If you intend to do your laundry, then don't forget to put more money onto the card. See price list below.
Shower: 10 DKK per person.
Laundry: 30 DKK per load.
Clothes dryer: 30 DKK per load.
Using the toilet and kitchen is entirely free-of-charge, but you need the card to access them. The grill and activity area is freely available to all visitors.
The access card is bought in the card machine outside the office, and the system operates in English, Danish and German. When you're done using the card and return it to the machine, you will get a refund for any leftover money, as well as the 40 DKK deposit.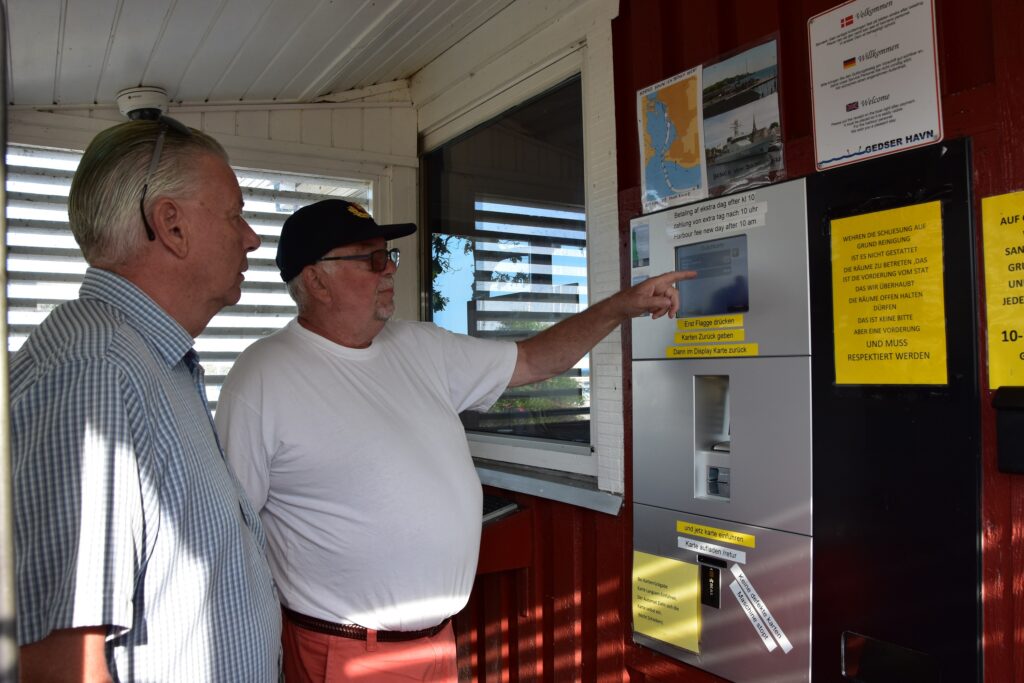 Click here to return to Gedser Lystbådehavn's shelter and tent site, or click here for more general information about the marina.