Extra service: Firewood
Price: 45 DKK per delivery
Description: The firewood is delivered in a sack which contains 10 pieces, and additional kindlings to start the fight. It is quality firewood made from hardwood, and has an expected burn time of at least 2 hours.
Would you like to warm yourself on a nice campfire, without having to drag around the timber yourself? Then this extra service is perfect for you! The local community offers to deliver about 10 pieces of quality firewood made from hardwood, with additional kindlings. The package has an expected burn time of at least 2 hours.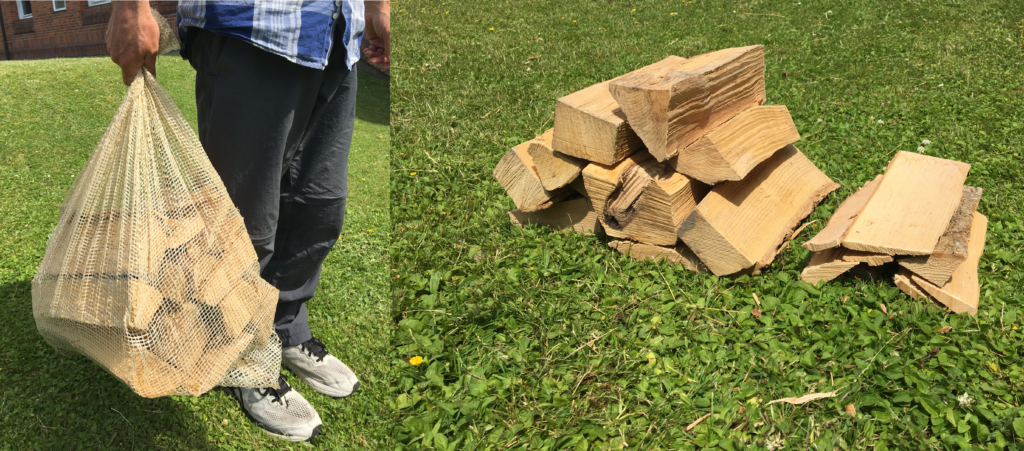 This extra service is available on the following shelter and tent sites: Askø, Blans Havn, Digegaarden, Errindlev Havn, Frejlev Skov, Hestehoved Lystbådehavn, Hirbosøerne, Horslunde, Hunseby, Lyttesholm, Mysseskoven, Onsevig Havn, Polakkasernen, Saltvig, Sandby, Stokkemarke, Vester Kippinge & Vålse Vig.
If you would like to take advantage of this excellent offer, then you select it on the booking site, after you've selected amount of persons and dates. See example below. Note: Please book at least a day in advance if you'd like to buy the firewood service, if it's a last-minute booking, then you'll need to contact the caretakers directly and see if they are able to extraordinarily deliver on the day.